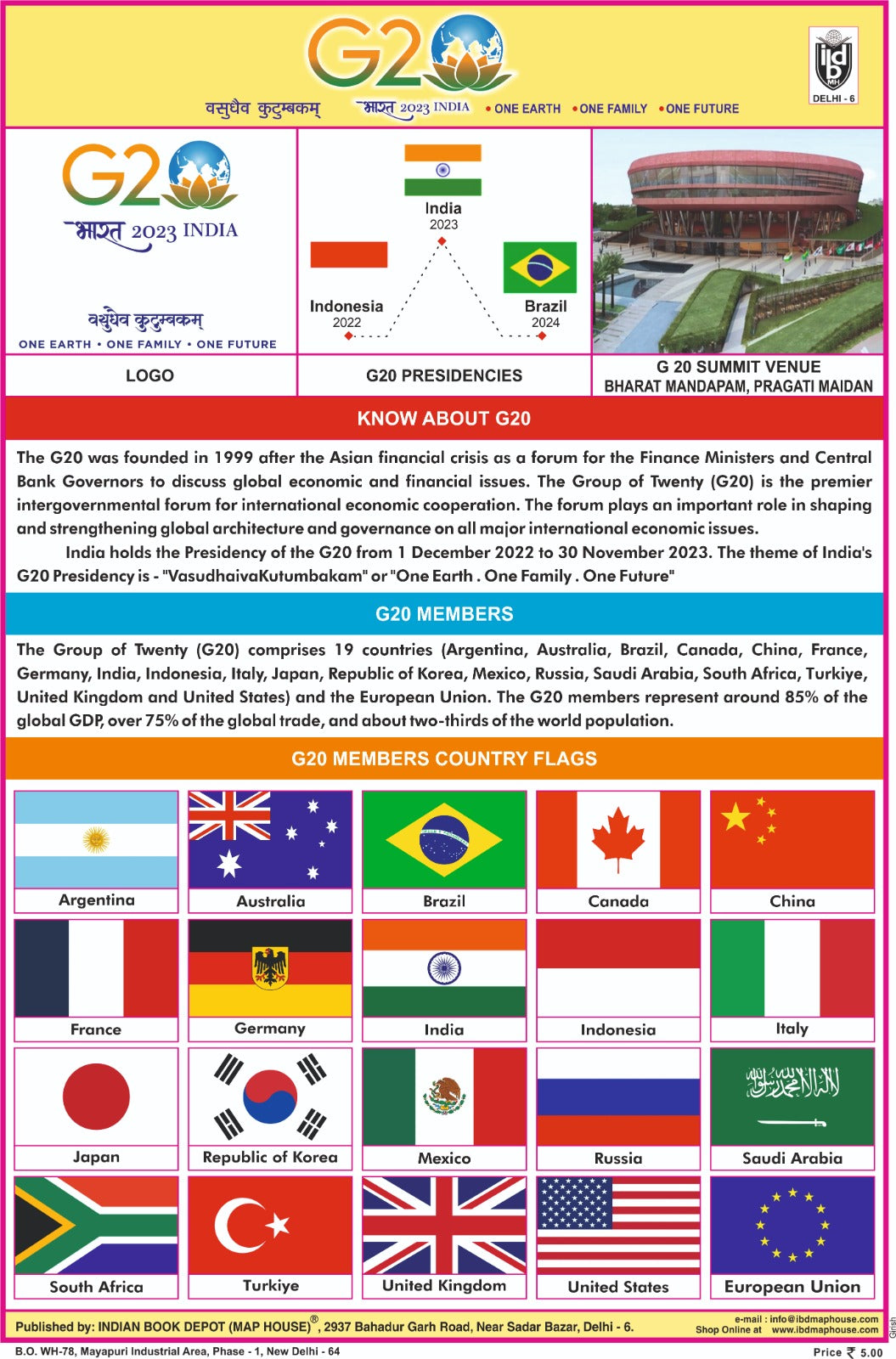 Know all about G20: Why it is important for India ?
What is the G20 Summit?
The G20 Summit is an annual meeting of leaders from the world's largest economies, including the United States, China, Japan, Germany, and India. It serves as a platform for discussions on global economic issues and cooperation among member countries.
Why is the G20 Summit Important?
The G20 Summit plays a crucial role in shaping global economic policies and addressing pressing challenges. It provides an opportunity for leaders to come together, exchange ideas, and find common ground on various issues affecting the world economy.
India's Significance in the G20 Summit
India's participation in the G20 Summit holds great importance, especially in 2023. As one of the fastest-growing economies in the world, India has emerged as a key player in global affairs. Its inclusion in the G20 reflects its growing influence and the recognition of its economic potential.
Economic Benefits for India
Participating in the G20 Summit allows India to engage with other major economies and promote its interests on a global stage. It provides a platform for India to attract foreign investments, forge strategic partnerships, and enhance its trade relations with other member countries.
Addressing Global Challenges
The G20 Summit offers India an opportunity to address pressing global challenges, such as climate change, terrorism, and poverty eradication. By actively participating in discussions and negotiations, India can contribute to finding sustainable solutions and shaping international policies.
Networking and Diplomacy
The G20 Summit serves as a platform for India to engage in diplomatic dialogues and build relationships with leaders from around the world. It allows India to showcase its cultural heritage, promote tourism, and strengthen people-to-people connections.
India's Priorities for the G20 Summit 2023
In the G20 Summit 2023, India aims to prioritize several key areas, including sustainable development, digital transformation, inclusive growth, and global health. By focusing on these priorities, India seeks to contribute to the overall well-being and prosperity of the global community.
Conclusion
The G20 Summit holds immense significance for India in 2023. It provides a platform for India to assert its position on global economic issues, promote its interests, and contribute to finding solutions for global challenges. India's active participation in the G20 Summit reflects its growing influence and its commitment to shaping a better future for the world.