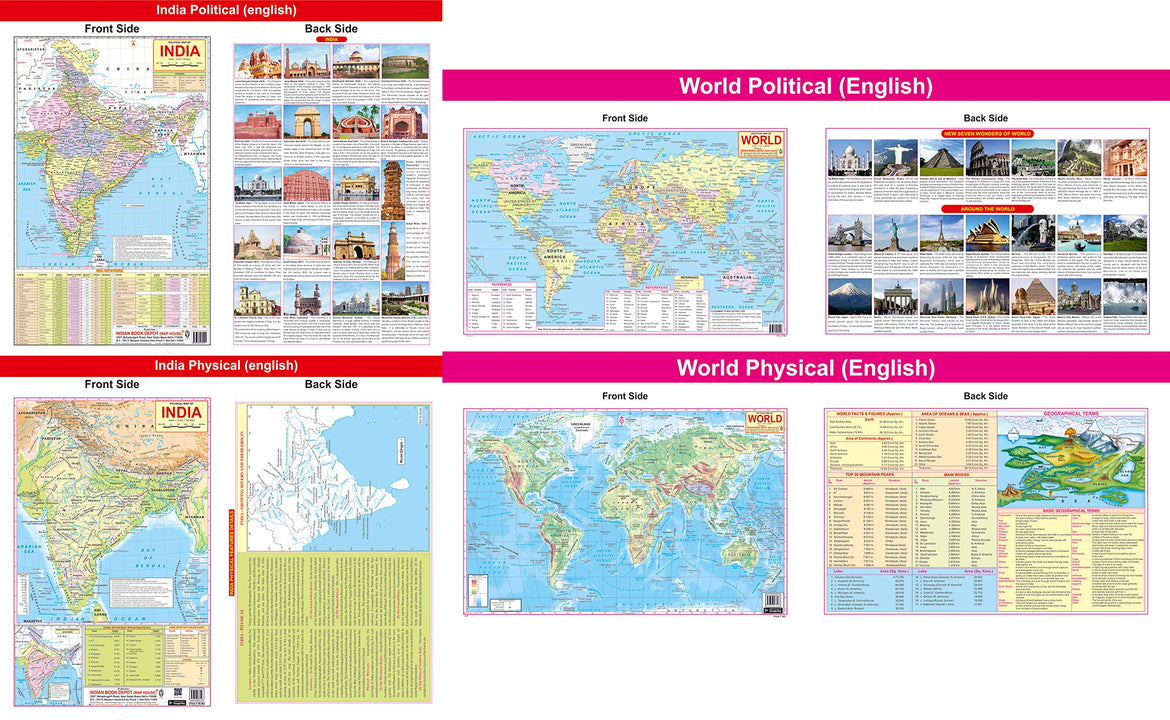 High-quality laminated maps: A Must-Have for Every Travel Enthusiast
Are you a geography student looking for the perfect tool to enhance your learning experience? Look no further! Our high-quality laminated maps of India and the world are specifically designed to meet the needs of geography enthusiasts like you.
Why Choose Laminated Maps?
When it comes to studying geography, having reliable and durable maps is essential. Our laminated maps offer several advantages over traditional paper maps. Firstly, the lamination provides protection against wear and tear, ensuring that your maps will last for years. You can use markers or highlighters on them without worrying about smudging or damaging the surface.
Secondly, the laminated surface makes the maps water-resistant, allowing you to use them even in humid environments or during field trips. You won't have to worry about accidental spills ruining your valuable study material.
Lastly, the laminated maps are easy to clean. Simply wipe them with a damp cloth, and they will be as good as new. No more struggling with creased or torn maps!
Enhance Your Learning Experience
Our laminated maps are not just durable, but they are also designed to facilitate learning. The clear and vibrant colors make it easy to distinguish between different regions, countries, and geographical features. You can quickly grasp complex concepts and visualize the world in a more comprehensive way.
Moreover, our maps are packed with valuable information. You'll find detailed labels, including capitals, major cities, rivers, mountains, and more. Whether you're studying for an exam or working on a project, our maps will provide you with the accurate and up-to-date information you need.
Combo Pack: India and World Maps
Now, let's talk about our special combo pack – the India and World Laminated Maps. This pack includes two maps, each measuring 12 x 18 inches. It's the perfect size for your study desk or classroom wall.
With the India map, you can dive deep into the diverse geography of our incredible country. Explore the states, union territories, and major cities. Learn about the rivers, mountains, and national parks that make India truly unique.
The world map, on the other hand, will take you on a global journey. Discover the continents, oceans, and countries that shape our planet. Expand your knowledge of different cultures, climates, and landmarks.
Unlock the World with Our Combo Pack
By investing in our Combo Pack of India and World Laminated Maps, you are opening doors to endless possibilities. Whether you're a student, teacher, or geography enthusiast, these maps will be your trusted companions throughout your learning journey.
So, why wait? Take the first step towards becoming a geography expert and order your laminated maps today!
Discover the World, One Map at a Time!
Combo pack of India and world Laminated maps 12 x 18 inches - Click here to purchase